By: Sarah Tolleson
New Orleans is turning 300 years old, proving that like a fine wine, it only gets better with age. It is impossible to name everything I love about this fun, ridiculous, unapologetic place, but such a momentous occasion is cause for reflection. Instead I tried to narrow it down to 3 things that immediately make me feel at home and extra happy to live below sea level.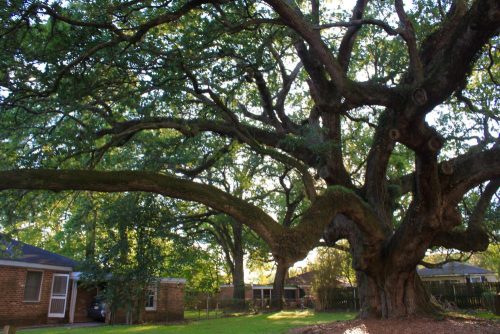 1. The protected Live Oak on Betz Avenue – My mother grew up on Betz Avenue in Old Jefferson. Right next to Ocshner hospital is a huge live Oak guarded by chains to ensure the development around this majestic mammoth does not impede the prosperity of this piece of history. My mother has passed this tree countless times throughout her life and each time stops to take a moment to appreciate the gnarled giant. So much so that now she calls it her tree. We don't drive through Old Jefferson without saying hello to my mother's tree and I wouldn't have it any other way.
2. The Falstaff Sign – At times I think two of the most powerful forces in this city are nostalgia and weather. The Falstaff sign, now perched on top of residential units, is the embodiment of this notion. I pass the colorfully lit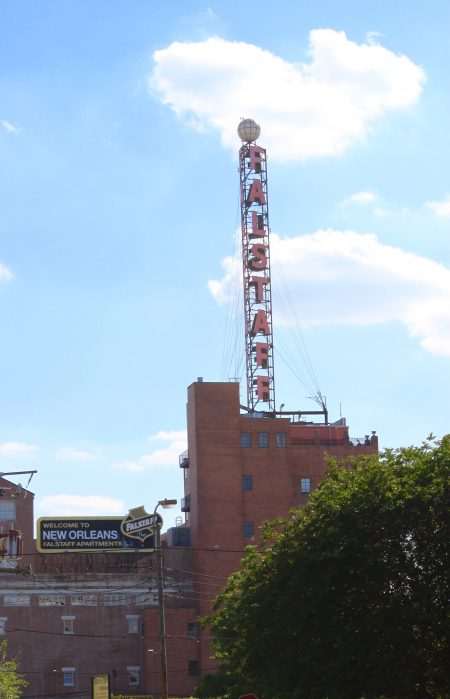 sign on my way to Saints and Pelicans games and for my short stint as a Broadmoor resident it guided me everywhere. It became a little beacon for me letting me know I was almost home or on my way to somewhere special, a reminder I have always appreciated.
3. Food, in general, and all of it – I wanted the third thing to be a favorite food item. Then I realized picking a favorite among the likes of crawfish, king cake, red beans, etc made my head hurt. So rather than a food dish I choose dishes that are intended to be shared. Food in portions the size of a small sedan that take 3 people all day to make. Food so over the top you are forced to call friends and family to help you eat it because it will not fit in your fridge and your doctor has started enforcing limitations, much to your dismay. I know on Sundays I eat most of my crawfish at my mother-in-law's. Red beans are my husband's comfort food. He constantly tinkers with his recipe and I am the happiest guinea pig there is. I have fond memories of waiting tables at a local seafood joint and on occasion the oyster shucker would make an extra grilled oyster to hide in the back for me. When I finally had a moment to catch my breath I would have a buttery treat to help me keep going. I love flavorful delicious food, but most of all I love the food that turns friends into family and dinner into an event.
So happy birthday New Orleans—here is to 300 more!