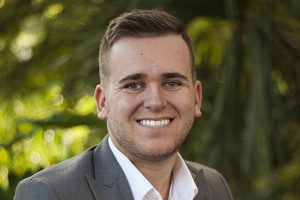 A Louisiana native with a deep love for his community, Austin pursues opportunities and achieves results.  He has extensive management experience with small businesses.  He ensures quality products and services, delights new and loyal customers, and innovate business options and deliveries.  Currently pursuing a business degree at Loyola University New Orleans, he integrates the New Orleans culture with an education aimed to create value-driven leaders committed to business that drives social well-being and prosperity.
Skilled in hunting and fishing, he will help you on your house hunting journey and/or your buyer fishing expedition.  Austin understands the thrills and trials of finding and leaving your perfectly loved home.  He respects the whole-person engagement required to build and maintain a treasured home and community.  Conscientiously and compassionately, Austin will help you navigate both the thrills and tribulations of your house selling/buying adventure and stay focused on the prize of success and happiness. Austin is trained in both residential and commercial, so give him a call for all your real estate needs.
Contact Austin today at (985)991-8404!