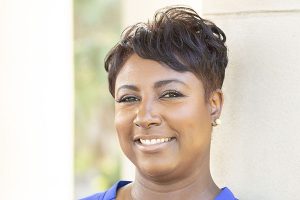 Dawn Holmes has over 18 years of experience in the real estate industry and is known for providing over-the-top client services. She is a consistent leader, agent, and consultant with a reputation for protecting her clients' interests. The hallmark of Dawn's reputation abounds in her savvy negotiation skills as a cutting-edge strategist combined with uncompromising integrity. Her goal is to do everything professionally, ethically, and within her power to ensure her clients achieve their goals.
The foundation and progression of Dawn's career has been through her exceptionally loyal clientele, friends, and referrals.
Dawn has a Master of Education in Adult Education and Training and a Bachelor of Science in Business Management with a minor in Human Resource Management from the University of Phoenix. Dawn loves to meditate and read, spend time with her family and friends, and show her clients the best properties New Orleans offers!
Call Your Realtor for Life Dawn Holmes at 504-388-HOME (4663)!