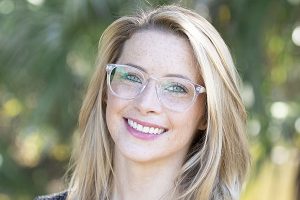 Originally from Philadelphia, Erin moved to New Orleans in 2013 and has been falling in love with the people and energy of this city ever since. Throughout her time here, Erin has lived in many different neighborhoods, which has allowed her to familiarize and appreciate the charm that each has to offer.
Erin's education is grounded in Hospitality Management with a B.S from Temple University and an A.S. in Pastry and Baking Arts from the Culinary Institute of America. Due to Erin's drive she has had an exciting career in the culinary field from leading award winning pastry departments, contributing to published cookbooks and traveling to various cities to execute flawless ticketed dinners.
It's her attention to detail, drive, and passion that has made Erin successful in the culinary world and has prepared her to be a highly motivated agent who wants nothing more than delivering the most memorable and enjoyable experiences for her clients.
Erin is ready to assist you, call her today at (504)432-5612.