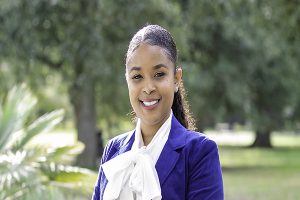 Inez is a shrewd negotiator and true team player with a passion for fulfilling her clients' needs and desires. Her zest for homes sparked in 2004 while working for an interior decorating company. On the design front, she offers expertise, consultations, reworking layouts, staging, and more.
Inez appreciates the many unique benefits of living in New Orleans, its unmatched southern hospitality, beauty, architecture, culture, people, food, and amazing tourism and entertainment venues. Inez's goal is to help you sell, buy and rejuvenate your space, according to each clients' specific need. She understands that being a realtor is about so much more than completing transactions and finding specific properties: it's about contributing to the happiness of others. Inez constantly studies the market to locate the best opportunities for her clients. She attributes her success to the relationships she builds along with her transparent approach. Inez is persistent, dedicated and committed to achieving 100% client satisfaction.
She spends her free time enjoying quality time with her husband, son and loved ones, being outdoors, reading and researching how to continually meet her clients' real estate and design needs. Let Inez help you with your home or investment needs today!