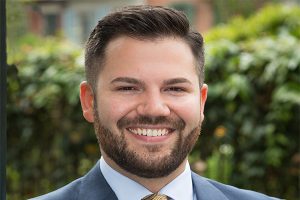 Jeremy is the quintessential Louisiana man. Raised just outside of Lake Charles, he worked in his family business, harnessing his skills in customer service. He understands the importance of meeting and exceeding his clients' needs. Jeremy has an unparalleled work ethic and believes that working hard to achieve excellence is the key to success.
Jeremy brings to Snap Realty a wealth of knowledge, ranging from landscape design to property renovation. As a matter of fact, he does much of the work on the renovations himself. As a fitness nut, Jeremy has learned to push himself beyond his limits, an ability that translates well to the real estate business. With his strong work ethic and core values, Jeremy works tirelessly to meet his clients needs.
Jeremy is working hard to bring you home, reach out to Jeremy now at 504-400-7294!