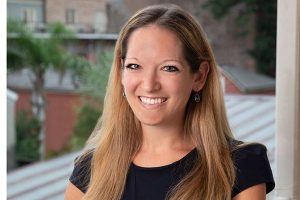 Kara Breithaupt "Bright-Hop" appears on the January 2019 magazine cover of Real Producers and was previously voted the Best Realtor in New Orleans. There is a reason! She is responsive, creative and aggressive in meeting her clients' needs while exceeding their expectations.
She attended the University of San Francisco on a soccer scholarship and was working in corporate real estate in San Francisco when the economy crashed. She used that excuse to traipse around the world for three and a half years primarily exploring Central and South America, India and New Zealand. Graduate school brought her to New Orleans, where she received an MFA in Creative Writing and then circled back around to real estate.
As the owner of Snap Realty and a Broker with 15+ years as a licensed Realtor, she has extensive knowledge and experience coupled with online marketing offerings that are rare to find. Kara has rave reviews in making the deal happen while benefiting her clients in every way.
Call Kara at 504-444-6400 for your buying and selling needs and to see what she can do for you!