Snoball season is here!
Everyone has a favorite spot to cool down and catch up but if you need a few suggestions check out some of our agents favorite Snoball stands!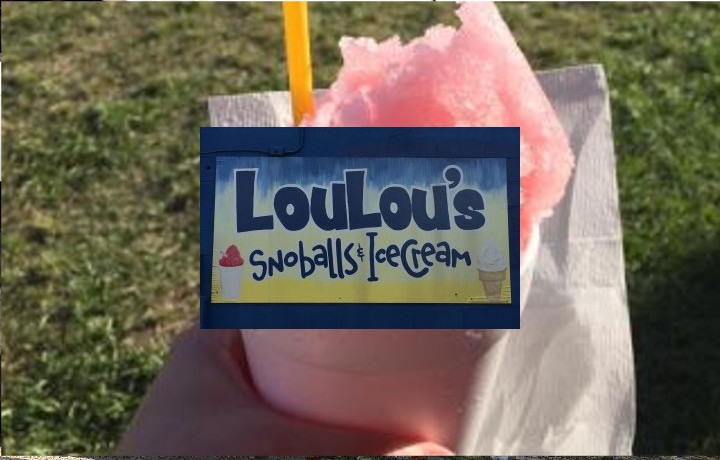 Plum Street Snoballs: The office favorite
Plum street has that good ice & sugar free Wedding cake. I get wedding cake with pineapples because I'm always the brides maid never the bride! – Nicole Larcombe
My favorite SnoBall stand is Plum Street's set up at the Palmer Park Arts Market every month. Walking around the artist and vendor tents with a Cherry flavored snoball makes for a very relaxing Saturday afternoon. – Anne-Marie Zarrelli
Pink lemonade from plum street! I lived in the area when I first move to New Orleans and it was my first experience having one.
– Marissa Brown
Plum Street Snoballs
Address: 1300 Burdette Street, New Orleans, LA 70118
Hours of Operation: 11AM – 9PM Sunday 2PM-9PM
What is your favorite Snoball stand?
Lou-Lou's Snoballs and Ice Cream
Lou-Lou's has an awesome pistachio flavor and natural snowballs made with fruit!
– Sarah Tolleson
Lou-Lou's Snoballs and Ice Cream:
Address: 734 Papworth Avenue, Metairie, LA 70005
Hours of operation: 12:00PM – 10:30PM
Ike's Snowballs
They will hook it up with as much syrup as you want for free!
– Kevin Sparrow
Ike's Snowballs:
Address: 520 City Park Avenue, New Orleans, LA 70119
Hours of Operation: 11:00AM – 9:00PM
Pandora's Snowballs
Pandora's is awesome and worth the wait in line. Favorite flavor is pretty much anything with ice cream in it!
– Kara Breithaupt
Pandoras Snowballs:
Address: 901 N Carrolton Avenue, New Orleans, LA 70119
Hours of operation: 12PM – 7PM
This heat calls for a steady supply of cold creations and for some the particular stand isn't as important as the getting your favorite flavor ASAP.
I don't have a favorite snowball stand in particular, but I love mango snowballs! Any place that has mango flavor is awesome to me!!
– Lindsey Walker