A Quick Guide to Local Dog Parks!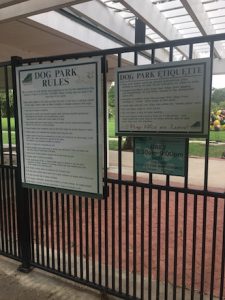 As dog owners, it's always fun taking our four-legged friends on adventures. Sometimes a simple walk or romp in the yard will do, sometimes you want to really let your friend loose. What about those in a home that doesn't have outdoor yard access for a dog to roam free? And what dog owner doesn't want the chance to watch their dog socialize with some of their own kind? The New Orleans area has seen a spike in the last few years of local dog parks available to "man's best friend." Below are a few of the dog park options currently open with some of the perks they offer to NOLA's four-legged population: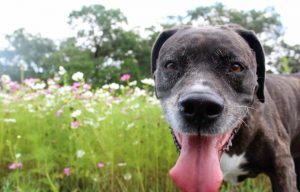 City Bark
Hours:
5:30 a.m. to 9 p.m.
(closed Tuesdays from
5:30 a.m. to 1 p.m.
for maintenance)
This 5-acre dog oasis is probably the most well-known dog park in the area. An annual fee is required once your permit is approved. Keycard access ensures only dogs previously permitted are allowed entrance. There are small and large dog areas, as well as a walking trail. Four-legged friend got too dirty in the park in all the New Orleans rain puddles? This park includes a dog washing station. Ample shade and water fountains are provided for dogs and humans alike.
Bonnabel Boat Launch Dog Park
Hours: N/A – no set hours at this time
Though more of a dog run than a park, this is centrally located and a great off-leash option for humans looking to get their pets some quality dog playtime.
Pontiff Dog Park
The newest dog park in the area, it encompasses 25,000 square feet of space at Pontiff Playground giving dogs ample room to run amok as desired. Both dogs and humans have access to benches and drinking fountains.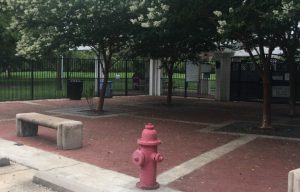 Crescent Park Dog Run
Hours:
6 a.m. to 7:30 p.m.
A favorite of Bywater's four-legged residents – this is a short dog run that's a minimal distance away and part of the larger Crescent Park.
Lafreniere Bark Park
Hours:
7 a.m.
to dusk (Monday
1 p.m.
to dusk)
Limited to 3 dogs per owner, this park includes 5 acres of space with separate areas for large and small dogs to roam and play off leash.
Wisner Dog Run
Does your four-legged friend love playing fetch? The Wisner Dog Run includes a fairway-like dirt run that's perfect for those long hauls. The park has a nice shaded area for dogs and humans alike to beat the summer heat, as well as benches and water fountains.
Gretna Bark Park
Hours: Dawn to Dusk
This Westbank dog park takes up 2 acres of Gretna City Park with about 1-1/2 acres of fenced area that holds dog agility equipment. Benches are provided for humans to sit and watch their pets romp!