FOURTH QUARTER STATS—December 2019
ORLEANS PARISH
The average sale price for Orleans Parish saw a welcoming increase from this year's third quarter, jumping to an average sales price of $387,489 for residential homes in the 4th Quarter. November provided the area's highest average sales price to an impressive $426,672, a whopping 27% increase from November 2018.
The median sales price in the 4th Quarter also took a slight upward tick from a positive 3rd Quarter by increasing .48% to a medium sales price of $287,667.
November also saw the highest square foot per price that Orleans Parish has seen, averaging at $193 for November and overall average of $187 for the 4th Quarter.
The average days on market continued to decline in the 4th Quarter, finishing December with an average of 53 days on market.
TOTAL NO. OF NEW LISTINGS—YTD
The final quarter of 2019 saw the numbers nose dive for new active listings. With only 249 new listings in December, the average for the 4th Quarter was 319, a significant decrease in the number of new listings from the beginning of the year.
Overall, inventory fell to the lowest point in the final month of 2019  with a total of 1,307 active listings in December.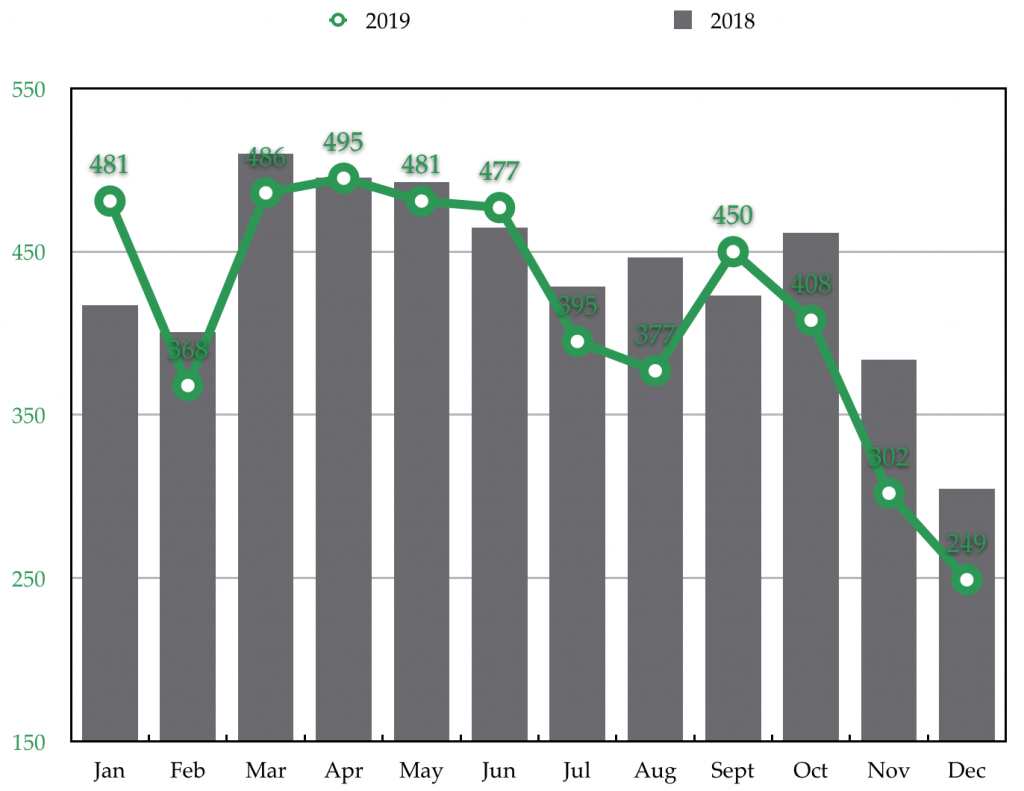 TOTAL RES UNITS SOLD—YTD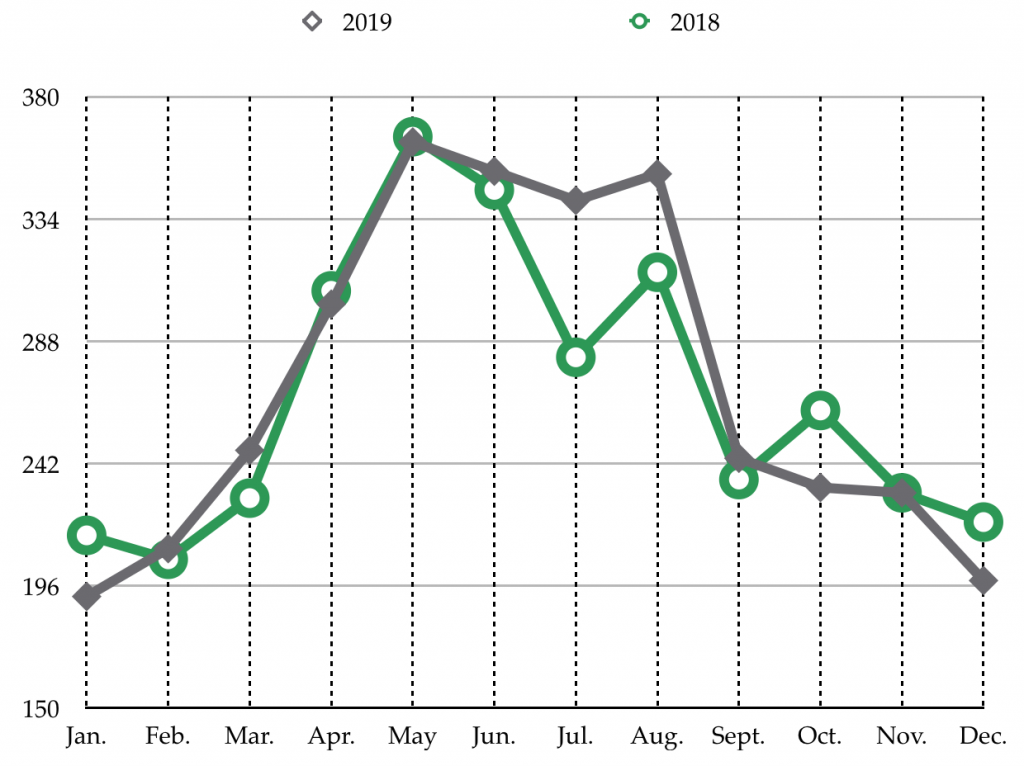 RES UNITS SOLD PRICE—YTD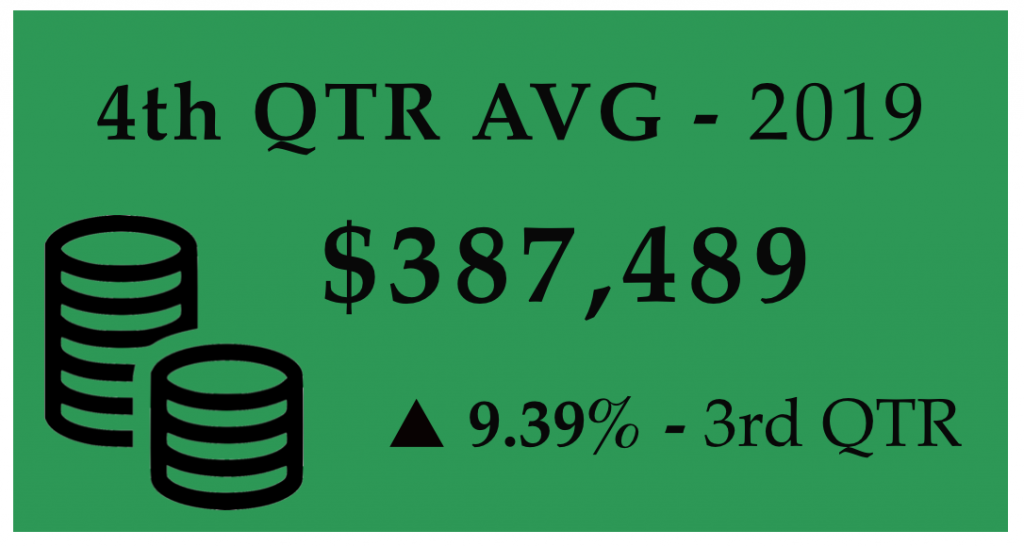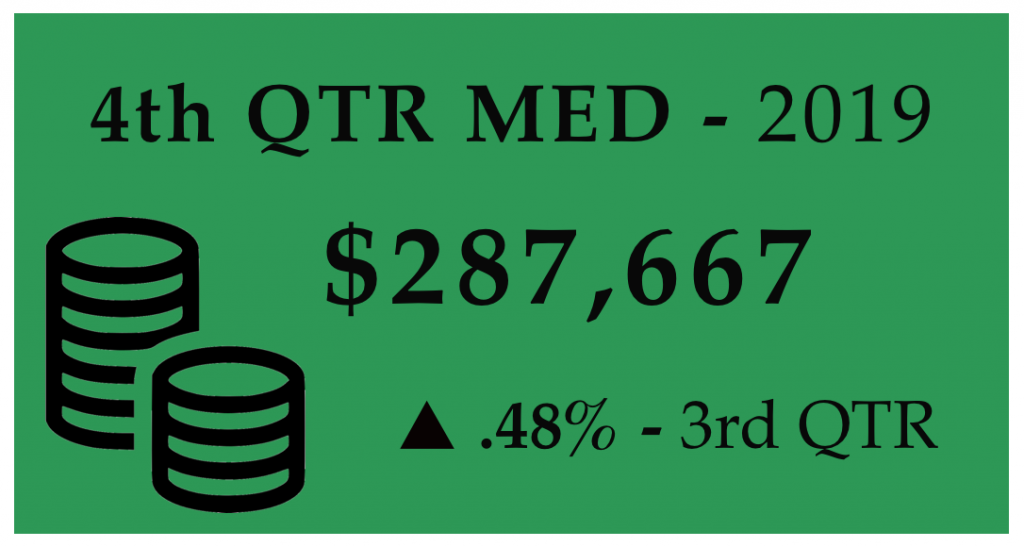 Although December ended the year and quarter with the price per square foot sliding down to $178 from $193 in November, the 4th Quarter overall fared well with an average of $187 per square foot. A measily but assuring 1.63% increase.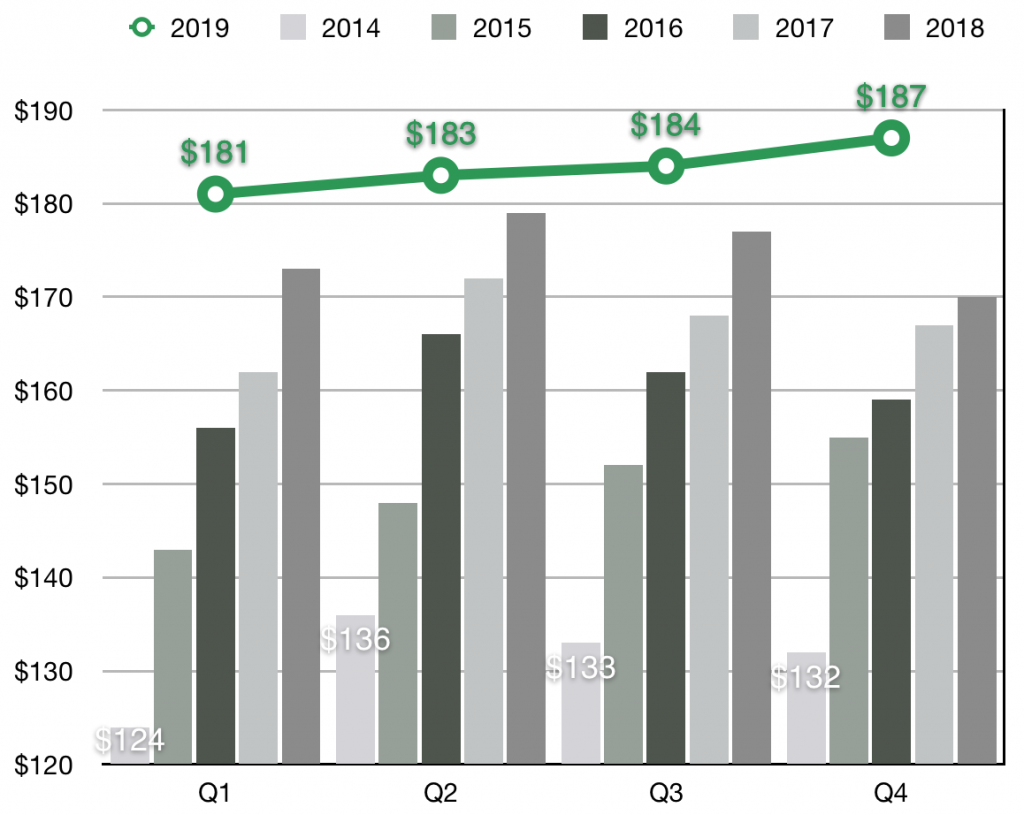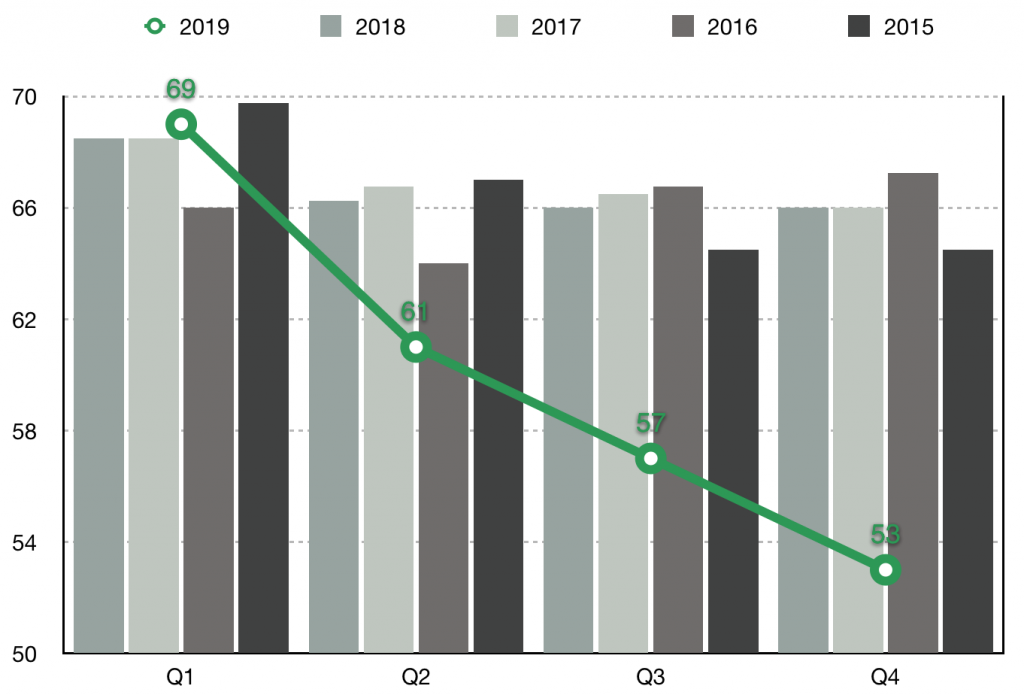 The average days on market in the 4th Quarter remained consistent with an average of 53 days. The lowest days on markets this year.
Copyright © 2019 Snap Realty, LLC, All rights reserved.
Sources: GSREIN MLS Data for Residential Homes in Orleans Parish from 01/01/2014 – 12/31/2019 were used for values. All information is deemed reliable, but not guaranteed for accuracy. All data is subject to errors, omissions, revisions, and is not warranted. ©2019 Snap Realty, LLC.
All rights reserved. Equal Housing Opportunity.