FIRST QUARTER STATS—March 2020
ORLEANS PARISH
It's been a bumpy and unprecedented First Quarter for the Orleans Parish real estate market. The average sale price for Orleans Parish saw a slight decrease from 2019's Fourth Quarter, slipping to an average sales price of $371,456 for detached residential homes. Which made the average sale price in First Quarter in 2020 a 4.14% dip from the last Quarter in 2019. Surprisingly, with the onset assault of the coronavirus throughout New Orleans, March  provided the area's highest average sales price to an impressive $395,159.
On the other hand, the median sales price took a slight 1.62% step up from an already positive Fourth Quarter by increasing 1.62% to a medium sales price of $292,333.
January saw the highest square foot per price Orleans Parish has seen, averaging at $197 and an overall average of $195 for the First Quarter.
The average days on market increased in the First Quarter to an average of 61, with March finishing with an average of 63 days on market. January had the highest average with 69 days on market.
TOTAL NO. OF NEW LISTINGS—YTD
The First Quarter of 2020 saw the number of new active listings skyrocket from 2019's last Quarter of 319. The first 3 months of 2020 averaged a total of 412 new listings in Orleans Parish. January had the largest influx with 461 new listings hit the market.
Overall, it was a 29.15% from last Quarter.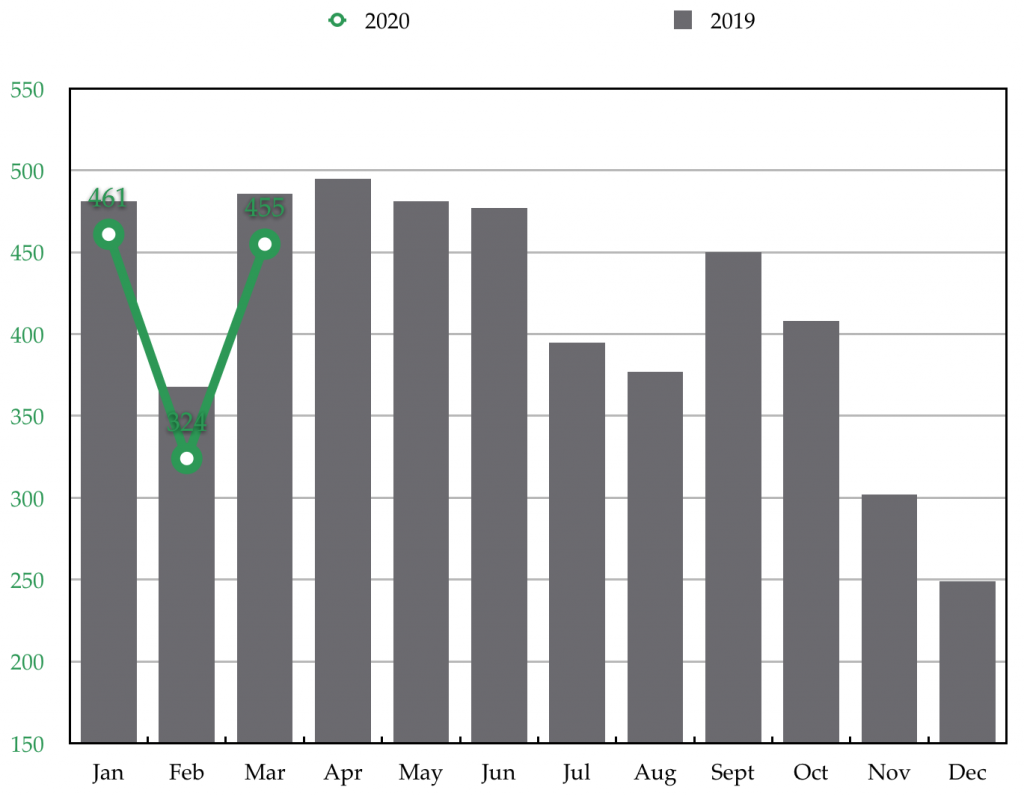 TOTAL RES UNITS SOLD—YTD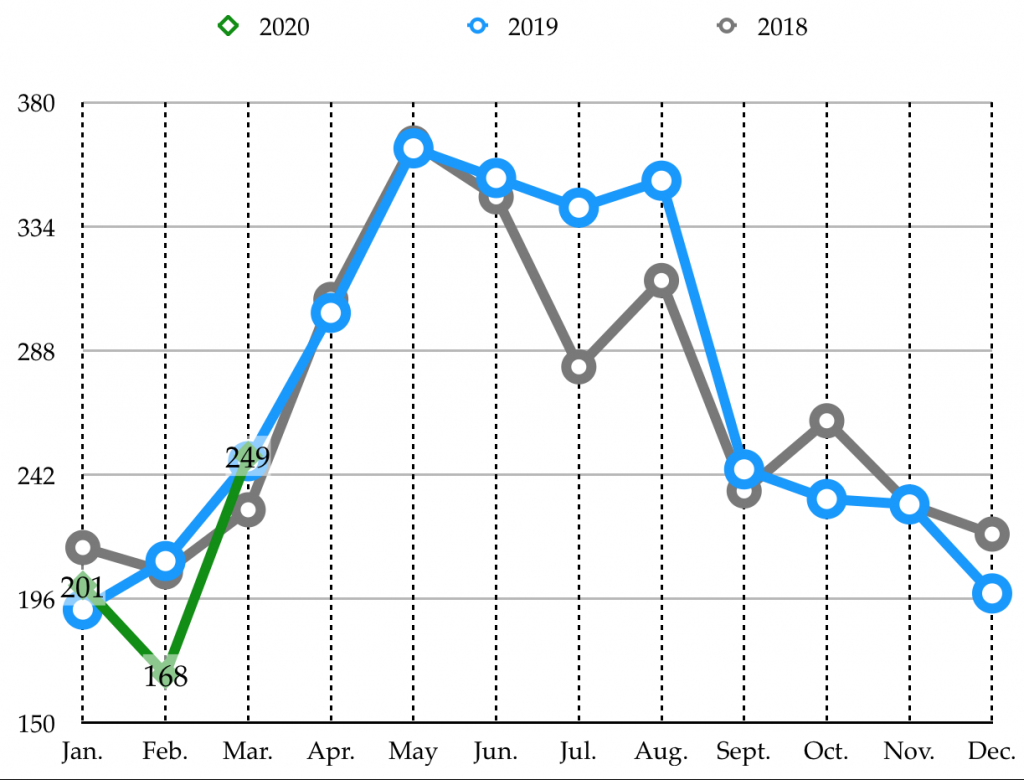 RES UNITS SOLD PRICE—YTD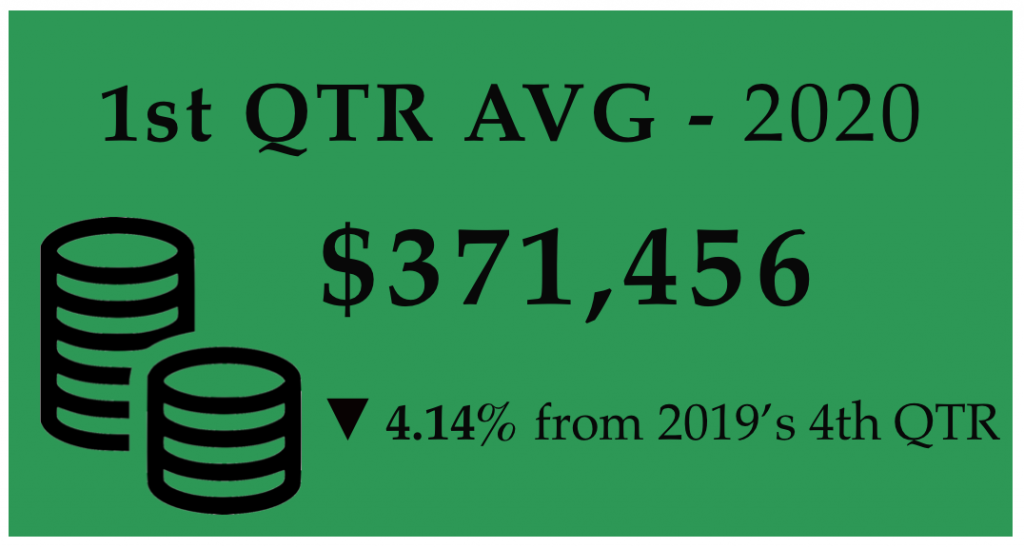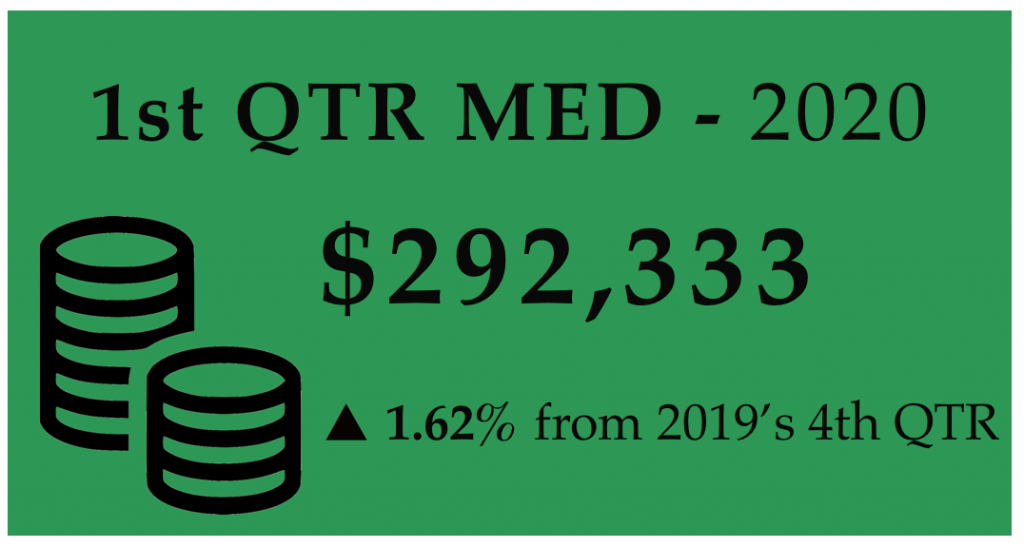 Although March ended the Quarter with the price per square at $195, the highest was in January with a record $197.
Overall, Orleans Parish has steadily seen the price per square foot in the 180 plus range since March of last year. The First Quarter in 2020 had average of $195 per square foot.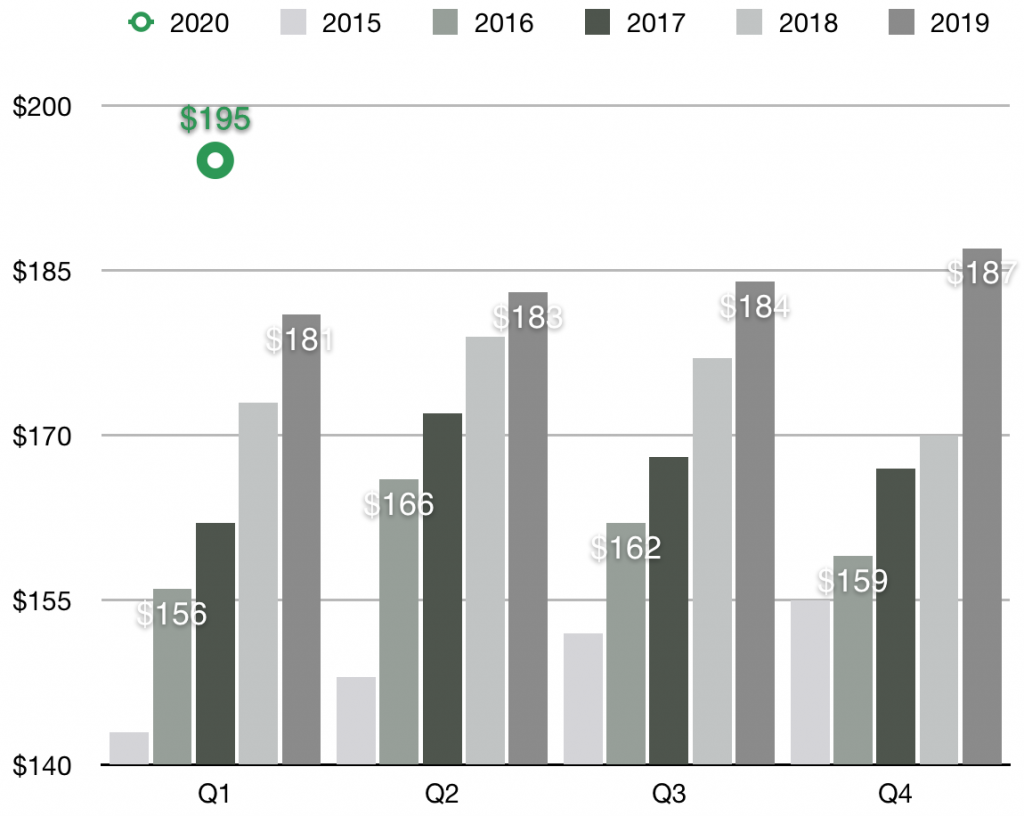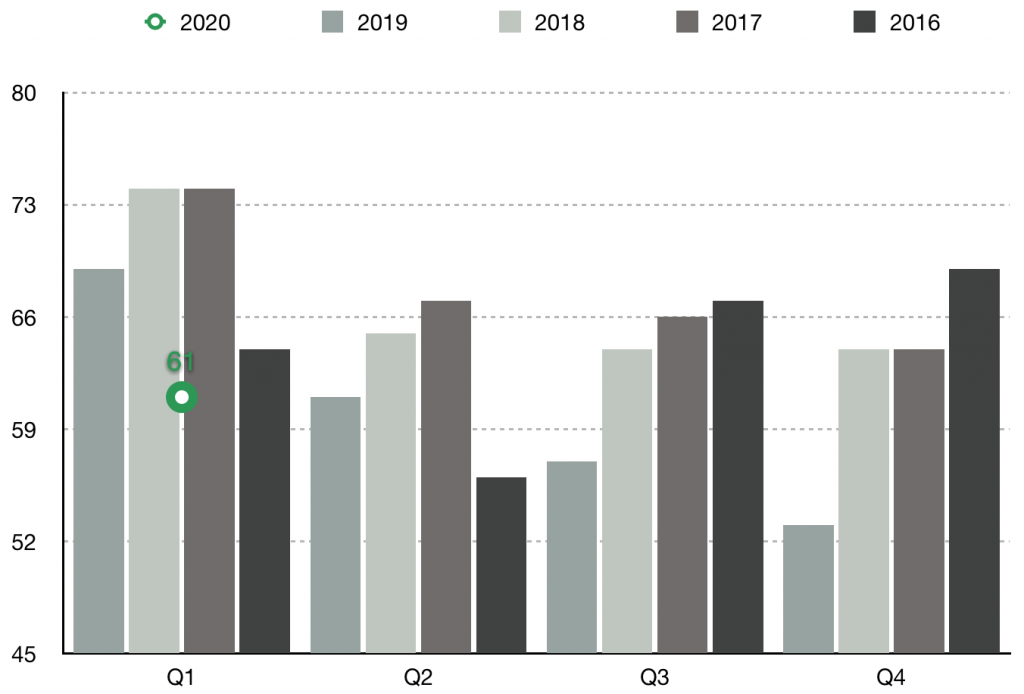 The average days on market in the First Quarter increased to an average of 61 days. The highest average since the Second Quarter in 2019.
Copyright © 2020 Snap Realty, LLC, All rights reserved.
Sources: GSREIN MLS Data for Residential Homes in Orleans Parish from 01/01/2014 – 4/2/2020 were used for values. All information is deemed reliable, but not guaranteed for accuracy. All data is subject to errors, omissions, revisions, and is not warranted. ©2020 Snap Realty, LLC.
All rights reserved. Equal Housing Opportunity.