The sun is shining and the weather is sweet!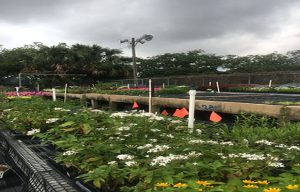 It's time to get outside to enjoy all the lush greenery New Orleans has to offer before the oppressive summer heat! What better way to enjoy the beautiful weather than in ones own back, front or side yard with some new fantastic native plant life. Here are some of Snap Realty Krewe Member Marystasia's favorite spots:
New Orleans City Park—Pelican Greenhouse Plant Sales
http://neworleanscitypark.com/events/pelican-greenhouse-plant-sales
Monthly plant sales now through August at the Pelican Greenhouse. The best thing is that once you're done finding all your new plant friends you can enjoy a walk in City Park!
Harold's Plants
This place is my dream backyard! One of the best ways to spend your weekend morning is browsing through the store and looking at all of the amazing inventory.
Ninth Ward Nursery
https://ninthwardnursery.com/about-ninth-ward-nursery
Located in the Lower 9th Ward and open the first Saturday of the month and by appointment. Here you can find cool tropical indoor and outdoor plants.
Urban Roots New Orleans
Great variety of plants located off of Tchoupitoulas. While there you can even check out rescue animals that also reside in the space.
Happy Planting!!