Your local Farmer's Market!
Whether you grew up in New Orleans or you've happily transplanted in, one thing is hard to escape…that delicious but not always healthy Southern food! You know what else is hard to escape? That New Orleans heat! As we inch into fall one cool front at a time, it's the perfect opportunity to get out and enjoy some fresh air and some fresh eats at a few of our local Farmer's Markets. Here are just a few that are available in the city:
Looking for a daily fix? Look no further than the French Market, open daily from 10AM to 6PM. That's right, it's not just for tourists! The French Market features some amazing local vendors with fresh produce and seafood fresh from the Gulf. Vendors are also known to carry fresh juices and a variety of organic options.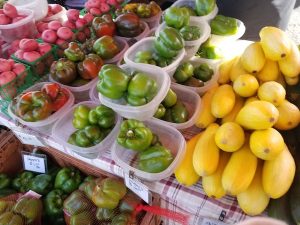 Crescent City Farmer's Market www.crescentcityfarmersmarket.org has you covered all over the city. With a different location 4 days a week (and on Saturdays 2 locations at the same time) you can catch them in any part of town! As a frequent visitor I can say it's one of my favorite places to snack as I go collecting everything I need for a home cooked meal!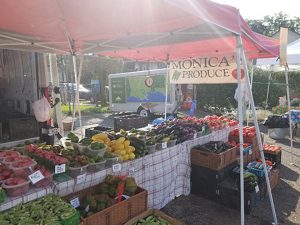 On Thursdays, the Marketplace at Armstrong Park http://icdnola.org offers fresh food options from 3PM to 7PM. Located on the outskirts of the Tremé, this market not only provides some fresh alternatives, but frequently features some impromptu musical performances. 
The Sankofa Mobile Market http://sankofanola.org/mobile-market/ has a route that varies, but is focused on serving both senior citizens and under-served neighborhoods.   They ensure that fresh fruits and vegetables are available at an affordable price. 
Have any hidden gems we haven't mentioned in where you get your Farmer's Market fix?